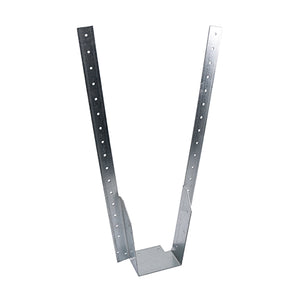 Specifically designed for deeper timber to timber applications. Ideal for loft conversions and "under-slung" floor joist applications where the hanger extends below the supporting beam.
They have increase leg lengths so that all widths can take up to a 250mm deep joist.
Manufactured from Pre-Galvanised Steel to give a high level of corrosion resistance.
• Conforms to Eurocode 5 and service class 2