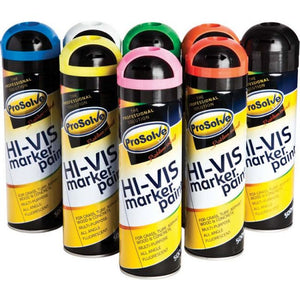 An excellent range of highly visible fluorescent aerosols.
These Hi-Vis marking paints are ideal for use on floors (especially in dimly lit areas or where extra visibility is needed); also for use on walls, machinery, safety signs etc, or anywhere where you need to show an edge.

Increased visibility and therefore safety.
For internal and external use.