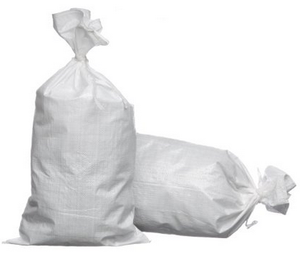 Polypropylene Sandbags are designed to provide protection from severe weather conditions and act as a flood defence, but can also be used in other environments where there is a leak which needs containing. 
Size: 760mm x 325mm (30in x 13in)
with tiestring. Weighing approx 25kg when full. 
Sand not included.