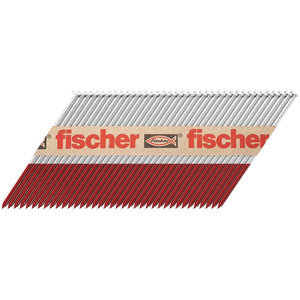 These 34° framing nails from Fischer are market-leading in terms of their strength, collation quality and usability.
The pack comes with gas fuel cells that work down to -15°C and will fire more than 1,200 shots per cell.
34 degree framing nails for wood to wood connections.
Corrosion resistance according to Eurocode 5 standard.
More than than 1,100 fixings per fuel cell.
Operating temperature down to -15°C.