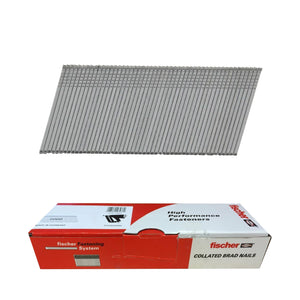 Brad nails are ideal for securing corners or near the corners of the wood. They are least likely to split the wood or damage the corners because they have blunt ends.
Brad nails can be used to fix wood in place or to hold two pieces together and may be removed carefully when the glue, between, dries.
The nails can be used in both soft and hardwood offering a variety of applications based on personal choice and the type of project. Made with specialised glue so if dropped nails do not become loose and separate from the glue collation.
All brad nails should be used in internal applications unless being used for a temporary fix or when using stainless steel.
Please note these nails do not come supplied with fuel cells.
20º Collation Angle