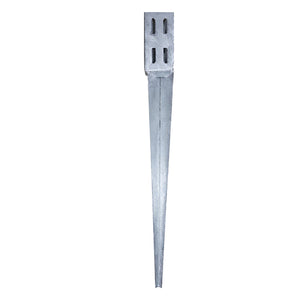 Drive in post spikes are bolt post secure for a solid permanent fit. They are quick and simple to fit no digging or concreting is required, they can be driven straight into soil using a driving tool.
Bolts are included on the spike itself.
These are double coated, galvanised and powder coated - will not rust!
Post Holder Length - 150mm